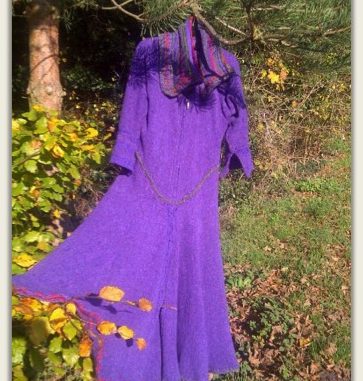 The Whitstable Dress is contemporary designer garment from the 'Designer Direct' collection
Knitted in two sections – The Bodice and Skirt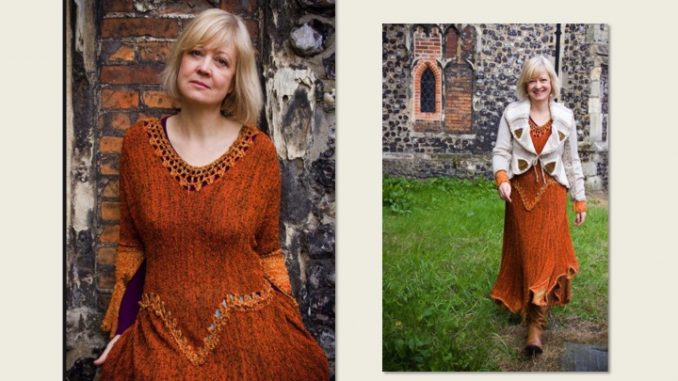 Each part of this impressive dress is knitted sideways from right to left on most standard gauge knitting machines
The Whitstable Dress visual pattern is ideal for the more advanced visual pattern machine knitter to develop their skill further.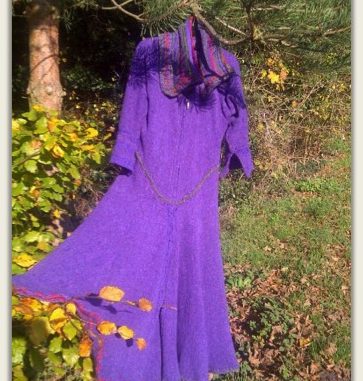 The dress can be knitted with a front opening as seen in the picture above knitted in wool, or closed as shown in the other pictures.
By adding Crochet features around the neck and hem lines and by joining the two sections together by Crochet you can create something truly unique in your own colours and design stamp.