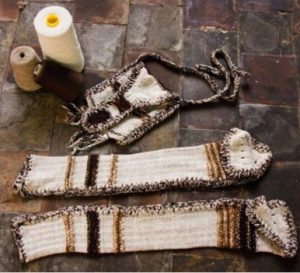 The Gauntlet Glove Visual pattern comes with thumb loop or flat knuckle option
Knitted in a single piece, this visual pattern is ideal for complete beginners as well as the most experienced crafts person to try out our Living Knitwear visual approach.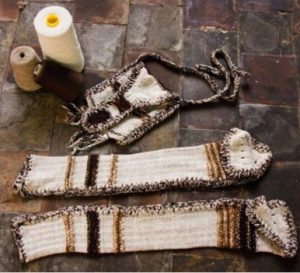 The images show just a few of the many different ways this attractive accessory can be knitted.
There is a short video available in Facebook, where Anne, demonstrates just how easy and quick it can be to create your own pair of Gauntlets.
If you are not already familiar with our visual pattern system of machine knitting, why not visit the Tutorial section and see just our easy they are to follow
Each Diagram Key pattern comes complete with a visual Creative Portfolio -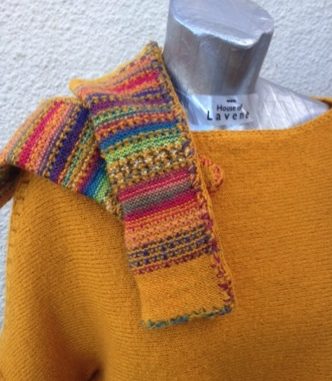 Please be aware,  Anne Lavene  the designer of the 'Designer Direct' collection of garments and accessories holds the sole copyrights of her creations. An individual purchasing one of our 'Living Knitwear' visual machine knitting patterns, automatically agrees to the terms and conditions, copies of the Terms & condition are available by email from office@home-machine-knitting.co.uk