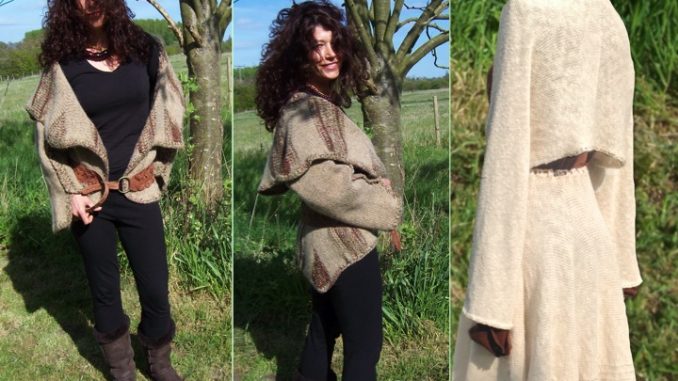 The Canterbury Swirl is an elegant two piece garment, The Bolero and the Swirl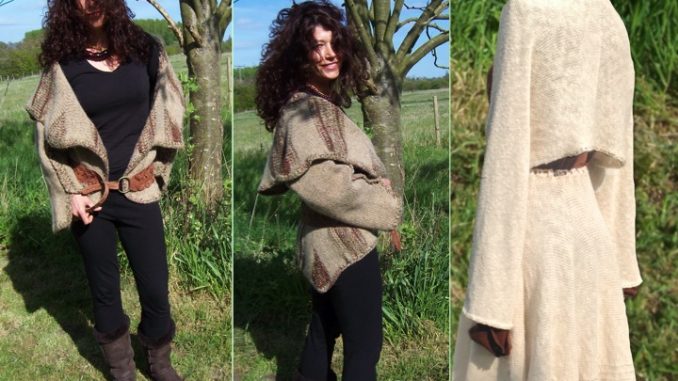 Both sections of the garment are knitted separately and can be joined together or worn separately.
There is never a right or wrong way to wear a Canterbury Swirl it can be worn in many different ways.
Both sections can easily be knitted sideways from right to left on most standard gauge knitting machines.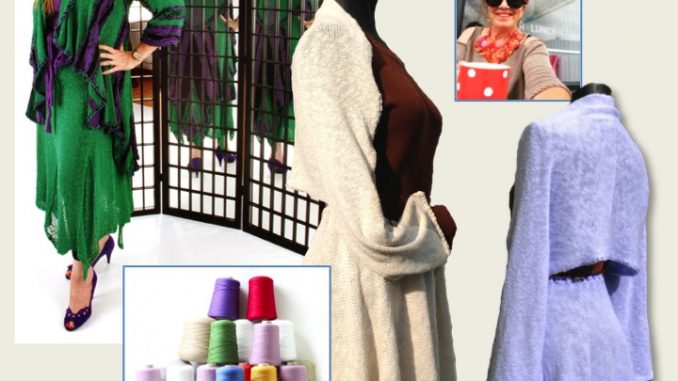 Canterbury Swirls visual pattern is a great pattern for the medium to advanced machine knitter to create something truly remarkable in your own colours and style
Each Diagram Key pattern comes complete with a visual Creative Portfolio 
Special studio offer price – £10.00
Ordering by email direct from the studio is a great way to save money
If you are not already familiar with our visual pattern system of machine knitting, why not visit the Tutorial section and see just our easy they are to follow
Please be aware,  Anne Lavene  the designer of the 'Designer Direct' collection of garments and accessories holds the sole copyrights of her creations. An individual purchasing one of our 'Living Knitwear' visual machine knitting patterns, automatically agrees to the terms and conditions set down, copies of the Terms & condition are available by email from office@home-machine-knitting.co.uk