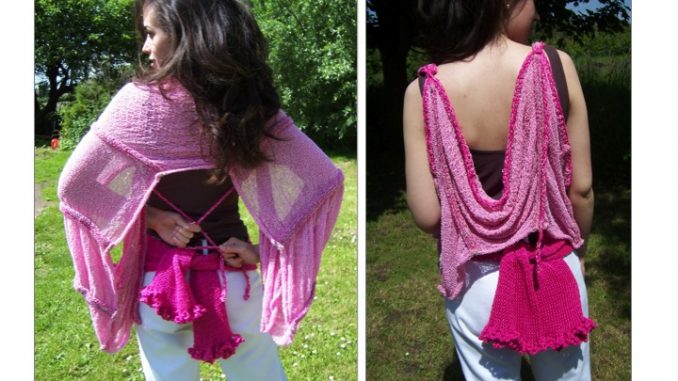 This impressive designer Top can be easily knitted sideways on most standard gauge knitting machines.
The pink cotton top pictured below, is a straight piece of knitting with added Silk yarn in the Slip rows, Key Three Video. When washed at 40 degrees the silk shrinks, creating the pulled in effect 🙂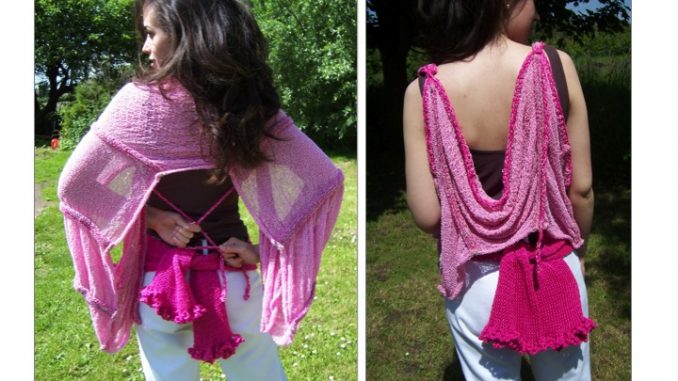 The Littlebourne Top can be worn in may different ways
The Littlebourne is knitted in one piece it is an ideal garment to knit whilst becoming familiar with our easy to follow, visual pattern system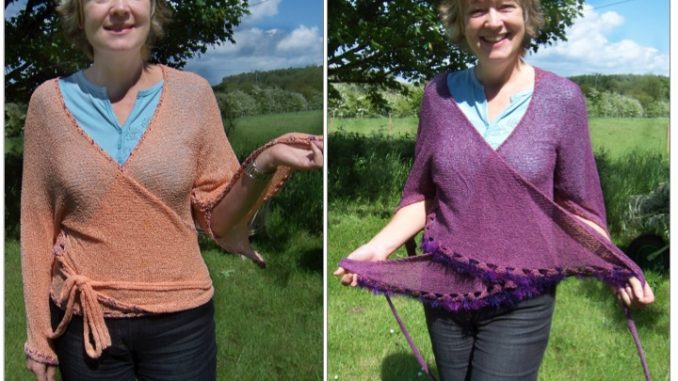 The Littlebourne Top visual pattern below is ideal for beginners and intermediate machine knitter.
There are many different ways the Top can be worn to create a truly remarkable wrap around look.
By adding crochet's seam features, this unique Top is suitable for casual as well as semi formal wear. The coral coloured cotton Littlebourne was dyed by my friend purple, along with adding some fluffy hand knitting yarn that was hand crochet around the hemline !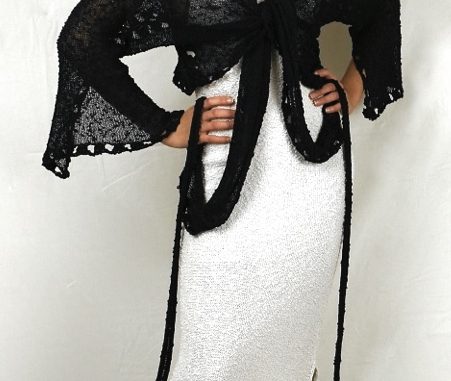 If you are not already familiar with our visual pattern system of machine knitting, why not visit the FREE Tutorial section and see just our easy they are to follow
Each Diagram Key pattern comes complete with a visual Creative Portfolio – Please Click here to view the portfolio
Living Knitwear' Visual patterns can be purchased with a donation, of your appreciation.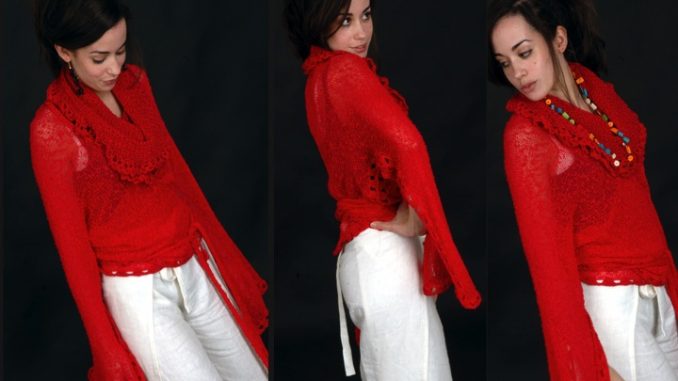 Please be aware, Anne Lavene the designer of the 'Designer Direct' collection of garments and accessories holds the sole copyrights of her creations. An individual purchasing one of our 'Living Knitwear' visual machine knitting patterns, automatically agrees to the terms and conditions – copies of the Terms & condition are available by email from the studio. office@home-machine-knitting.co.uk